aorin
So, I have D.Gray-man Volume 20 with me :D I've scanned Chapter 193.5 and the additional materials and I'll be sharing it here. With the help of
K
and
L
, I have the translation for Chapter 193.5 which I'll include below each image.
It'll be nice if someone can offer to clean and typeset this :D Also, I hope that some kind talented fan out there is willing to colour the final panel of this chapter. It's absolutely gorgeous and heart-rending.
Edit:
My prayers have been answered!

darkwater657
has cleaned and typeset the images and is sharing it with us
here
. And

ningi
provided us with a beautiful colouring of the heartbreaking last panel
here
. Thank you, you two are just wonderful!
Photobucket has resized the images, I will reupload a bigger one later. In the mean time, discuss away!
Oh, and be prepared to have your heart gutted out T_T
Chapter 193.5 Friend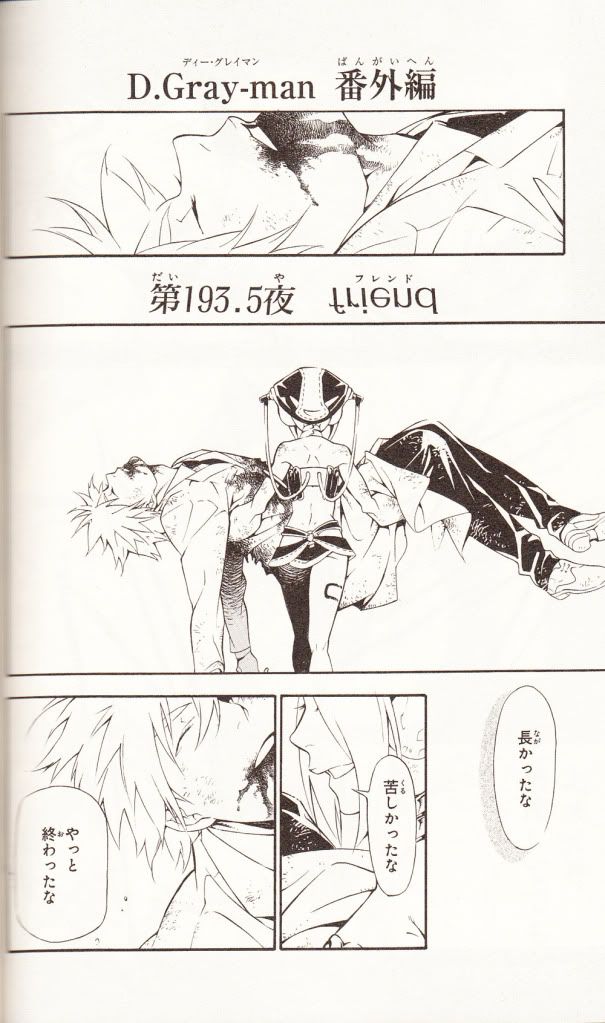 "It was long -
And painful, too.
But hey, it's finally over."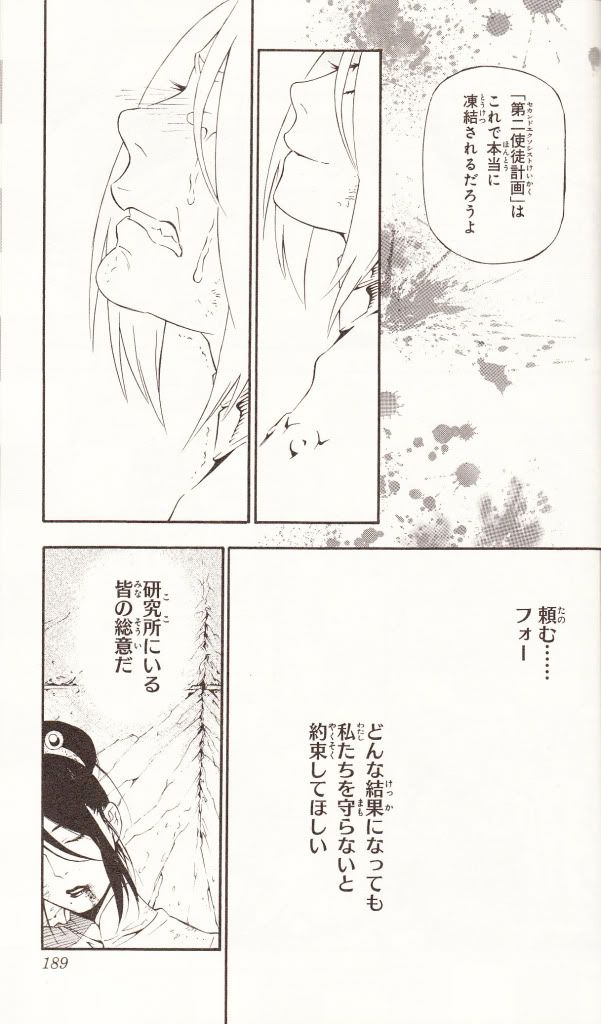 "Guess this means they'll finally put an end to the Second Apostle Project."
"Please...Fou.
Promise you won't protect us, no matter what it leads to.
It's what all of us in the research facility want."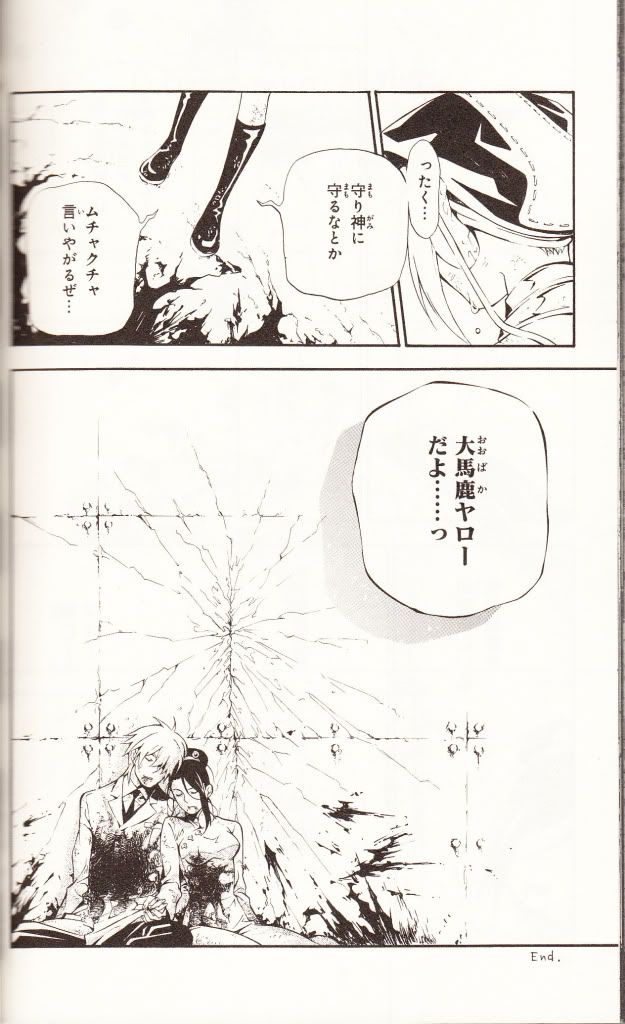 "Geez...
What the hell were you saying, telling a guardian deity not to protect you.
You freakin' idiots..."
High Quality Images
I've included the larger images for Chapter 193.5 here.
Trust me, it looks much better here than the auto-resized image.