aorin
So, let's get this straight, today
is not
my birthday, nor was it last week or even last month. In fact, my birthday was over months ago, like way back in early July :P Back then, I didn't manage to make that obligatory birthday post due to some issues with LJ itself and I was really busy (I've got a job if it explains a lot and there goes my freedom T__T). Between then and now, I actually wanted to update several stuff for fandom but never got around it because I feel must make this particular post before I ever consider updating my LJ.
Days turn into weeks, weeks into months and I'd be damn if I don't complete this post by the end of this year :3
This post is important because I would like to acknowledge some of the amazingly nice and sweet people on my f-list (and elsewhere) whom actually remembered my birthday and made me some lovely gifts for me. Bless you for being such sweet angels and million apologies for not getting back to you about it earlier.
Also, I've included some commission pictures which I've compiled over the last couple of months at various conventions, over at deviantart and er... some older artworks other people drew and coloured for me. Basically, I've divided this post into Birthday, Gifts and Commissions ;)
Without further ado, pic spam alert!!
PART I: BIRTHDAY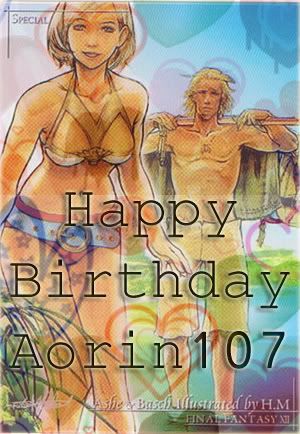 BY GALATEA23:
This lovely lady was one of the first few people to greet me on my birthday, and she even sent me a gift card with my OTP for FFXII, and this kind gesture really means a lot to me :D Even though it super late to do it now, I'd really like to thank her for the gift and the kind thoughts :) Miss you galatea and I do hope that we can catch up with each other soon, I always like your posts about random things and I do miss it a lot (along with those long chats) :)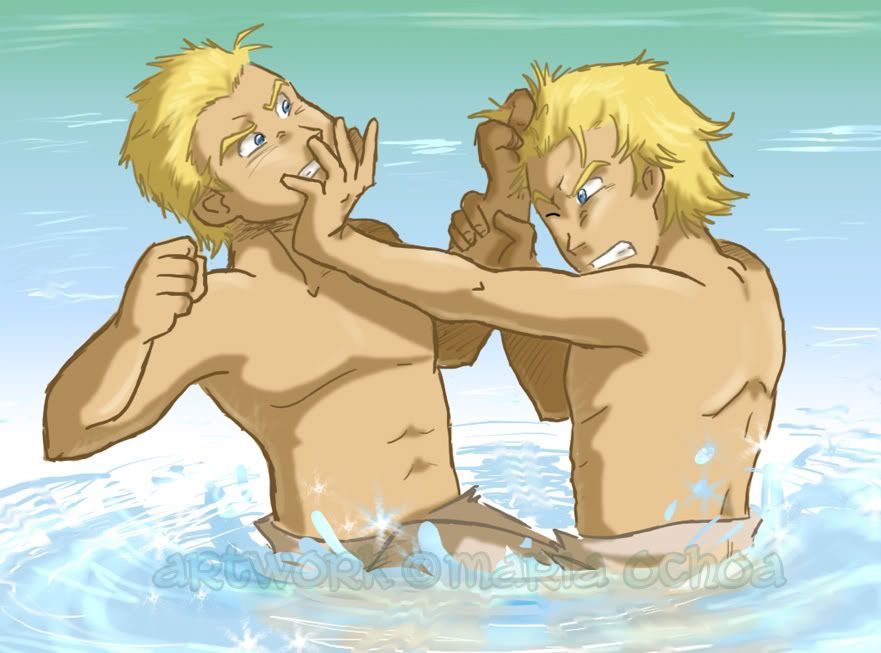 BY MAUDIE:
Yes, Maudie, I know you've heard this a hundred times (and probably more... ) but I must thank you again for this beautiful surprise gift (of semi-naked Ronsentwins). I never get tired of looking at it (and yeah, it's still my wallpaper) XD If anyone is curious, this pic is actually a depiction of a scene in one of my fics,
Boys Will Be Boys
, which is dedicated to

sarasa_cat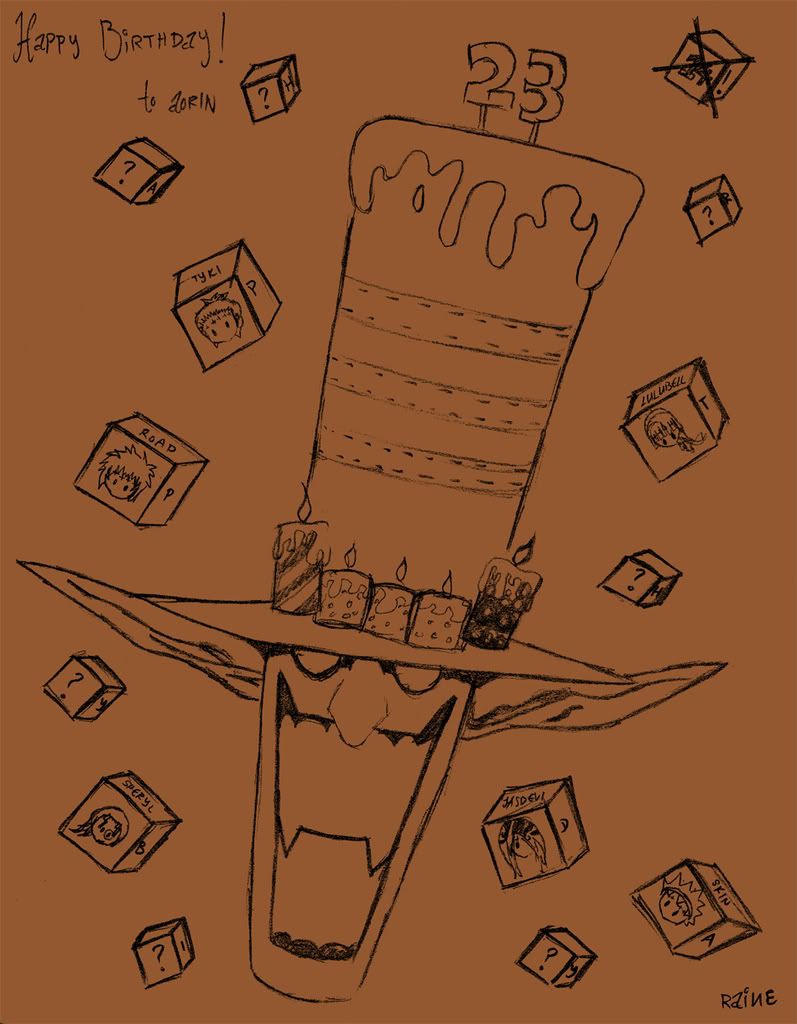 BY RAINE AKA MY LITTLE SISTER:
Crazy little twerp shocked me out of my skin by sending me this... this... thing on my birthday!!! What was she thinking? For those who don't know, this is the villain of D.Gray-Man, a new fandom which I've recently forayed into and one of my new babies. BUT, of all the things she could have done, she drew me a pic of a character who gives me the creeps (I mean, look at the jaw, he could give JAWS a run of its money). Still... yeah, thanks brat... *bear chokes* >D
PART II: GIFT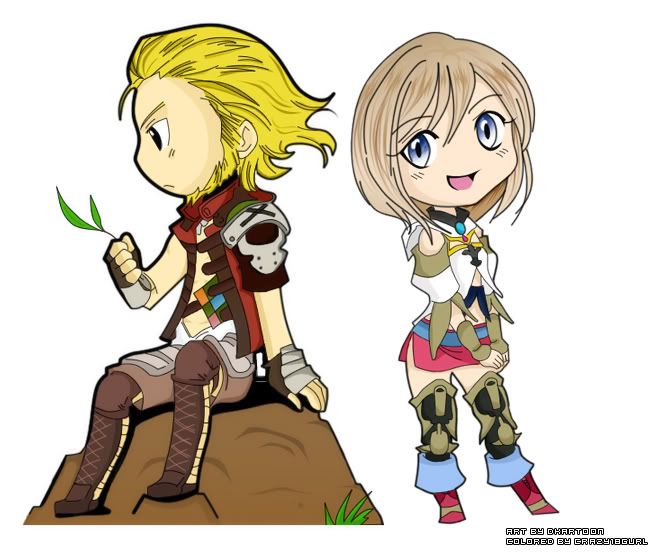 COLOURED BY CRAZY18GURL:
Er... basically, I got this commission last year from DKartoon at Comic Fiesta 2007. When I got back, I rant and rail for a coloured version of it and poor

crazy18gurl
have to put up with my antics XD In the end, she offered to colour this for me, which I received shortly, and I was extremely delighted with this coloured piece... even though she isn't... the perfectionist she is :3 Still, thank you for granting my wish and all the best to you on your university entry ;)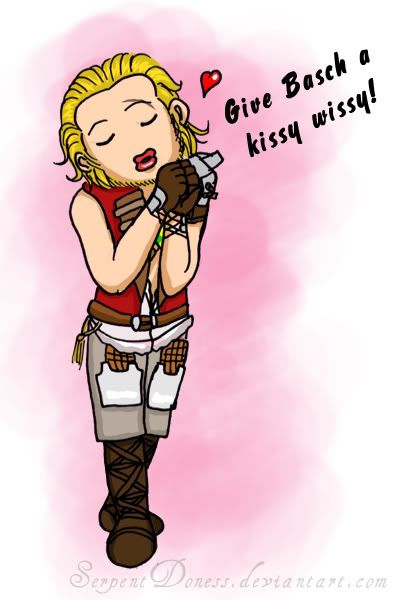 BY SERPENT DONESS:
GOD HELP US ALL WHEN BASCH DOES THAT!! XD Hehe... to be short, I was ill sometime ago... (actually, I've been ill quite frequently these days), so in order to cheer me, some
yaoi-loving goofball
nice, caring soul, Donesschen
beware people
drew me this fanart to cheer me up ;) Recovered from the cold and cough, but had a stomachache instead for laughing too hard XD
PART III: COMMISSIONS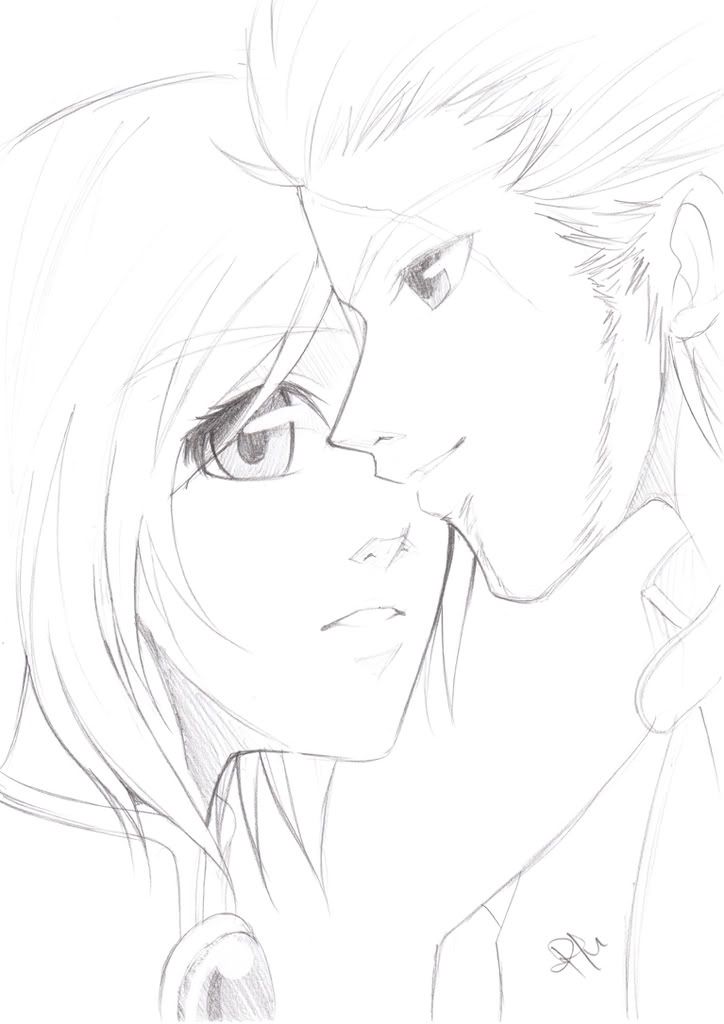 AT GACC 2008:
Earlier this year, I went to another convention out of the state, of course this was before I had a job so things were different then. While I was there, I commissioned for a few artworks but apart from the one drew by Toonikun... I forgot to ask their names!!! ARGH!!! Btw, completely unrelated, but the voice actor of Tidus and Ichigo of Bleach was there too XP
AT GACC 2008:
Another commission which I forgot to request for the artist name... T__T *sigh* That comes from a person who was too busy admiring the commissions she gets and did nothing else instead. If it's possible, I'd like to attend next year's GACC convention, even though it's troublesome to drive all the way out of the state.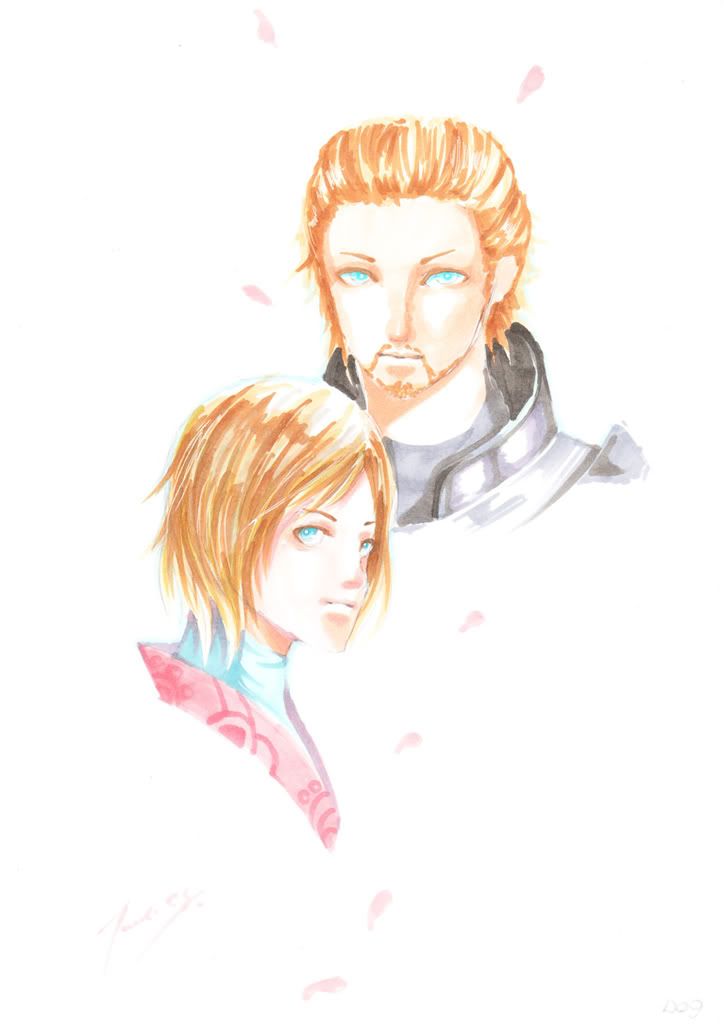 BY TOONIKUN:
This is one of the commissions that he drew for me at GACC :) Of course, there are others, but I mostly commission him over at his DA, if he have any free slots (and if I have the money to do so) :P Either way, I still think he's a good artist, even if he had to work in a short period of time :D I requested for other stuff from different fandoms, but I'll upload it some other time.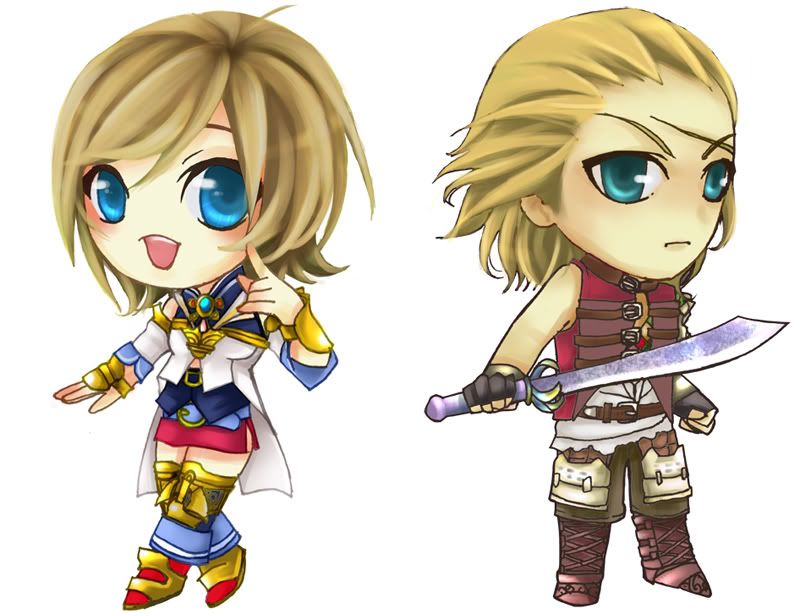 BY CLOWX:
I really like Clowx's chibi-fied characters :) I forgot how I found out about her but she was offering commissions on her DA, so I just took the oppurtunity to request for something for a change. It took her a while due to her classes but I'm pleased with the final outcome of the fanart, not to mention, she always update me on her progress even though she's busy :D Besides, I just think Chibi Basch and Ashe is just so cuddly and adorable ;D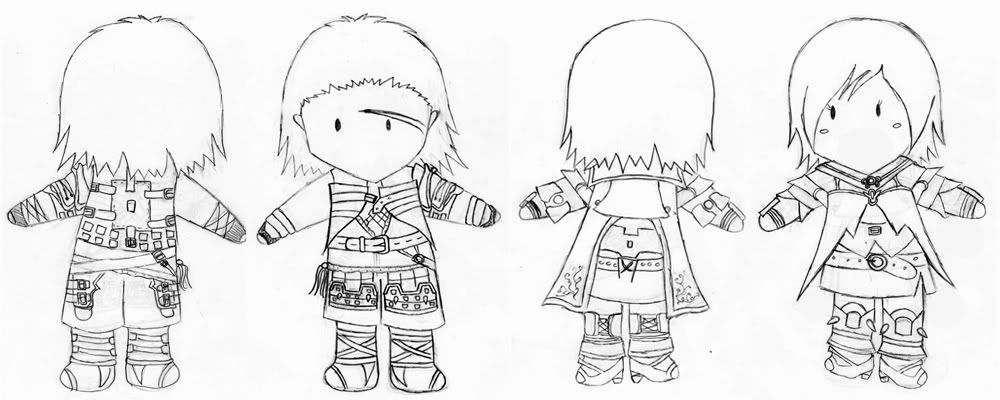 BY RAINE:
This fanart is really old, and it was suppose to be the reference for the Basch/Ashe plushie that I was going to make last year. Unfortunately, Ashe combusted at some point and I kinda lost my patience for it, so I jsut left both of them aside for a while. Ashe was about 50% done when I left her alone while I haven't even started on Basch and would unlikely do so, since I left my sewing kit in one of the boxes at home. Nontheless, they are cute aren't they? XD
And I do miss you guys and the nice times on LJ :(
PS: Updated 23 images on the
Basch/Ashe fanart post
:D